"O you Children of Adam! We have bestowed on you raiment to cover your shame as well as to be an adornment to you. But the raiment of righteousness, that is the best. Such are among the Signs of Allah, that they may receive admonition." (Quran 7:26)
When I started wearing a headscarf 5.5 years ago, I didn't know a lot about "HIjab" much beyond the headscarf. Now, aware of more detailed criteria (
of which, I am not here to debate)
coming up with 'unique' ways to hijab-ify an outfit are necessary with American styles. So, how do I like to hijab-ify my outfit?
1)
Add a cardigan
Cardigans came into fashion a few years back and can be found in all different price ranges and styles. Full sleeves cardigans are the perfect thing to wear with a short sleeved or short length shirt/dress. There are lighter material ones for hotter months and thicker knit style ones for the cold months. These are the perfect substitute for a full-sleeved undershirt and often times will look better than the shirt because it won't highlight the non-hijab-friendly parts and provide a loose top cover-up.
2)
Dress + Pants
One of my favorite outfits!
I saw a friend do this a few years back and totally adopted the style, thinking it was pretty unique. But I was in Qatar on the way to Pakistan last summer and ALL the women were doing it. Although I received a few initial questions about why I was wearing a dress with pants (completely uncommon here in America) it's become more of my signature style at this point and looks nice! You can dress this up with dresspants or down with jeans, and it allows hijabis to wear shorter dresses.
3)
Long Sleeved Shirts

Common option to hijab-ify, one that i don't use as often but I do have my share of black and white long sleeved shirts to wear under anything needed. My friend has shirts in every color and she works it really well by having lots of different underscarves. She'll contrast her undershirt with the dress/shirt and match her scarves with the color combo (for example, pink dress with green sequins might have a green undershirt, green scarf, and pink underscarf). Great way to not make the shirts looks out of place.
4)
Sleeves
examples of sleeves
Especially for thicker shirts or hot days, cardigans and shirts can be cumbersome. Sleeves are a perfect replacement. You can find sleeves on several hijab websites, in many stores in Muslim countries, or just even cut off the sleeves of a full sleeve shirt, hem the edges, and enjoy! Surely a good item to have!
5)
Pashmina/Rectangle Scarves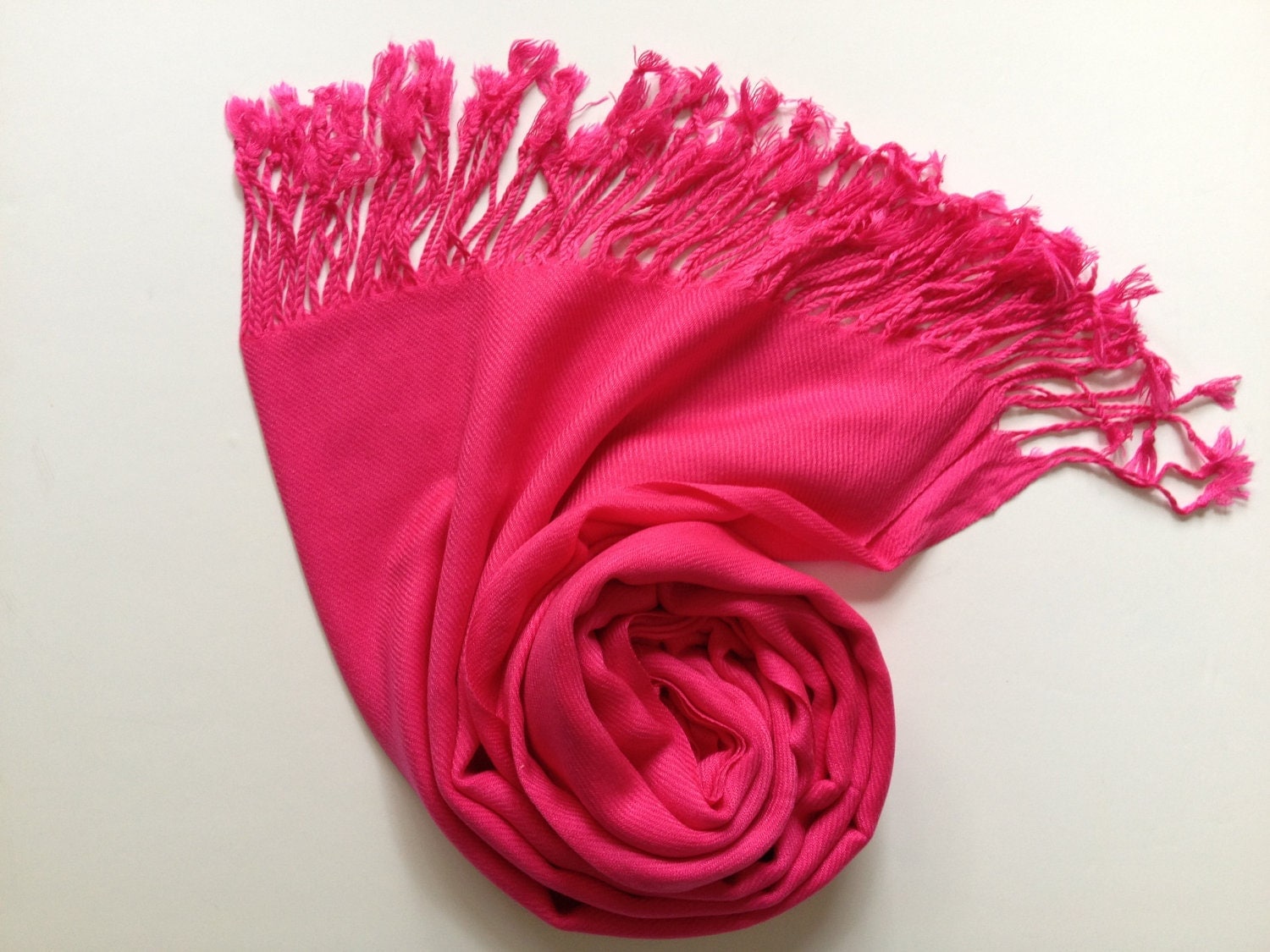 pretty hot pink scarf!
I've always preferred long, rectangle scarves over the square ones just because i found them easier. But they can also help by being big enough to provide extra coverage as needed- helping hijab-ify an outfit immensely. These can get hot if you're not used to it, but lighter fabrics are available. The nice thing is, you can buy these scarves for all price ranges at local shops because it is a common item. Square hijabs aren't as easy to find everywhere, although you can always buy square fabric and use that.
These are pretty simple things, but staring at my closet they are honestly the only major steps taken to hijab-ify my outfits. I think it helps though that most things I buy are long lengths, not tube-tops, and relatively loose. That makes hijab-ifying them a lot lot lot easier.
This is one thing where I'd love to hear what others do-- what's your staple way to hijab-ify your outfit?